A.B.S - clear quality!
ABS is a Dutch manufacturer of brake systems. Since 1978, ABS has been known as the brake specialist in Europe.
For over 40 years, ABS has been supplying its quality products to all European countries. A huge assortment of more than 29 496 items of goods covers almost all brands and models of cars in all European countries.
GEOMET coated ABS brake discs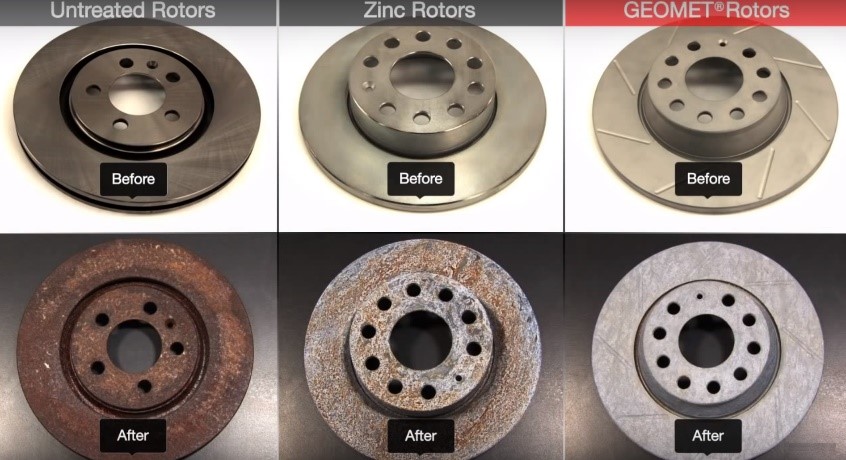 ABS brake discs are coated with Geomet technology. Geomet aluzinc powder cures at 370 ° C, making it very durable compared to paintwork.
This high quality finish meets OE specifications and has been subjected to 120 hours of intense salt water spray testing. Although the Geomet coating is thinner than paintable, it provides excellent corrosion protection. Geomet is slightly more expensive than paintwork, but its quality and environmental friendliness are much higher.
The Geomet coating on the brake disc provides lifetime corrosion protection. The coating does not affect the technical properties of the disc, providing the necessary heat dissipation during braking and keeping the brake disc clean throughout its entire service life.
Products:
Brake discs
Brake drums
Brake hoses
Master brake cylinders
Brake pads
Brake calipers
Clutch cylinders
Hand brake cables
Stabilizer links
Levers
Steering rods
Ball joints
Steering tips
Hub bearings

ABS has been awarded the ISO 9001 quality mark for many years and meets the high European quality requirements.
Company website: ABS